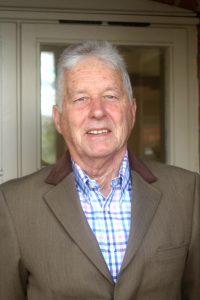 My name is Keith Goodwin and I have lived in the village for nearly 45 years since moving into Nethercroft Drive in 1974. I am married to Sandy and together we run a small stud of ponies on Spring Lane. Some village residents will be concerned that my reasons for becoming a Councillor are self-seeking in relation to planning permission on my land. I can assure you that this is not the case.
The one thing that experience has taught me is that it is the people you meet in life that are important. It is the people within this parish that matter to me and I will do my best to represent their interests if elected to our Parish Council. I am passionate about Packington and even though we have moved houses three times, we have always stayed within the village.
Regarding what policies I will bring to the post of Parish Councillor, I can best quote those core values that I undertake in my employment as a Chartered Surveyor within the Civil Service.

'integrity' is putting the obligations of public service above your own personal interests
'honesty' is being truthful and open
'objectivity' is basing your advice and decisions on rigorous analysis of the evidence
'impartiality' is acting solely according to the merits of the situation
This publication is promoted by me Keith Goodwin of The Coach House, Spring Lane, Packington LE65 1WU and published by Packington Post electronically on my behalf.