Packington Post is a bi-monthly printed magazine. It and this website come from the volunteer Packington Communications Group PCG of people from in and around the village.  To get in touch, click here to email PCG.
About Packington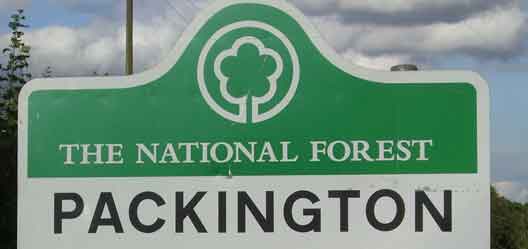 Packington is a rural village in Leicestershire, central England. There were ten households listed in the Domesday Book of 1086. We think there are about 400 now, because that's how many copies of Packington Post we hand-deliver, one to EVERY village dwelling.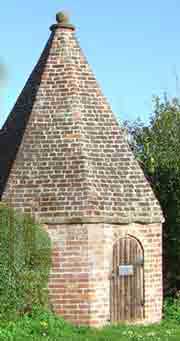 Our iconic Packington Roundhouse stands at the North approach of our village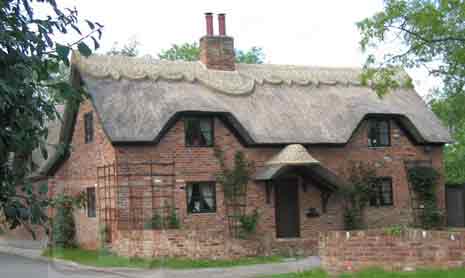 As well as our vibrant community, our village has some historic buildings, like this in Mill Street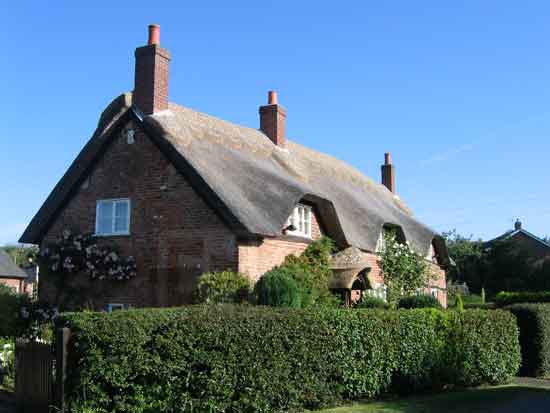 Another historic building in Babelake Street, the start of an ancient trail to Coventry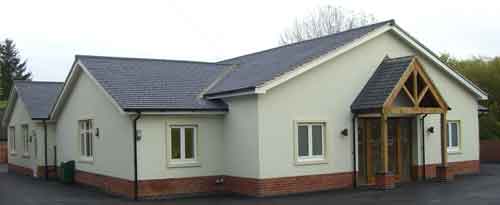 By contrast, we have a bright modern Memorial Hall, brand-new in December 2009, for use by our active groups and our near-neighbour communities.
Folk come for miles to park FREE, RIGHT OUTSIDE our village shop Daybreak Services
– you can even pick up your daily newspaper here in less than a minute from handbrake ON to handbrake OFF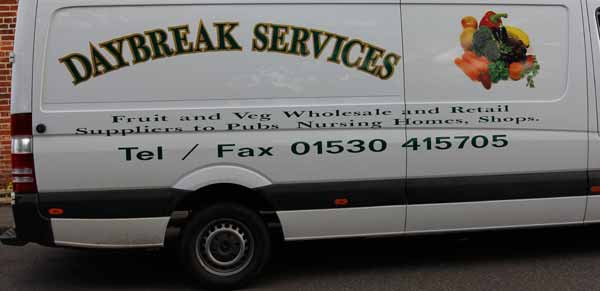 Daybreak also deliver FREE within the village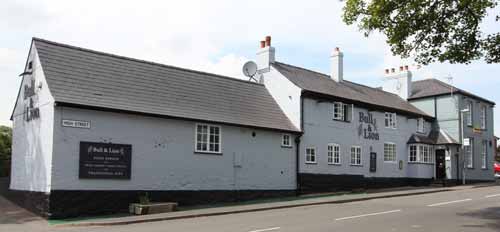 The Bull and Lion is our village pub with excellent free off-road parking

Our village school has bright modern extensions to an earlier building, and serves our village and close areas of  nearby town Ashby de la Zouch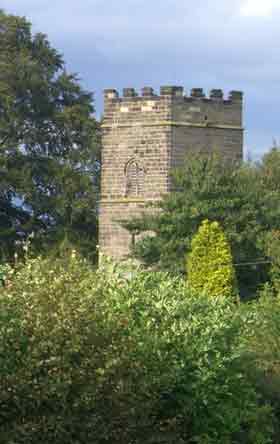 Our village church has a strong community presence, a welcoming aspect, a building that dates from the 12th-Century, and stands at the West of the village, tribute to generations of Packington people.

Nearby, the village playing field has a bright and modern playcentre for children, with swings, slides, climbing frames, a zip wire, an obstacle course – and seating for Mums, Dads, and Grandparents  to relax whilst the youngsters frolic.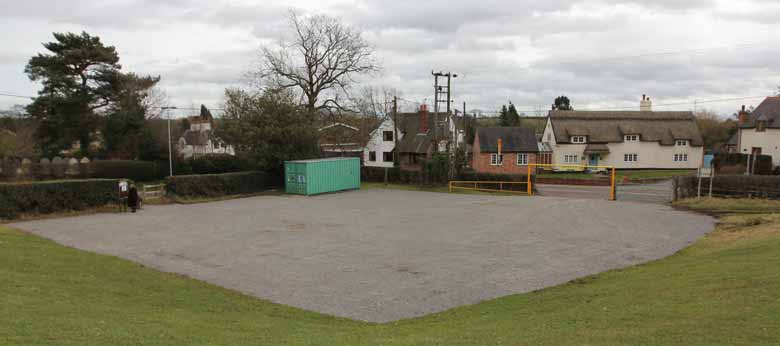 The village car park is adjacent to the playcentre and playing field.  The grass playing field has football or cricket pitches. At the far end (not shown, behind the camera here) is the venue for the annual bonfire and fireworks show in early November.
Use the map above to locate us in your world
For more views of our picturesque village, see these 2013 Photos courtesy of Normanton Photography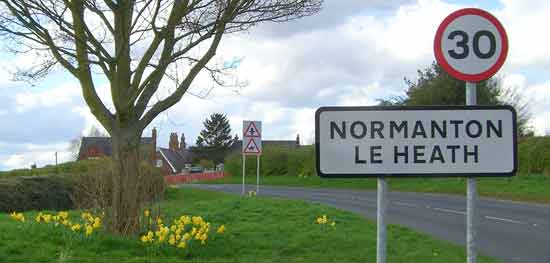 Our close neighbour village is Normanton le Heath, just 2 miles away
---
rd