Our village's Community Orchard needs YOUR help – Parish Council chair Chris Miles is organising a review – can YOU help? FREE FRUIT for the village? Here are the team from 2012: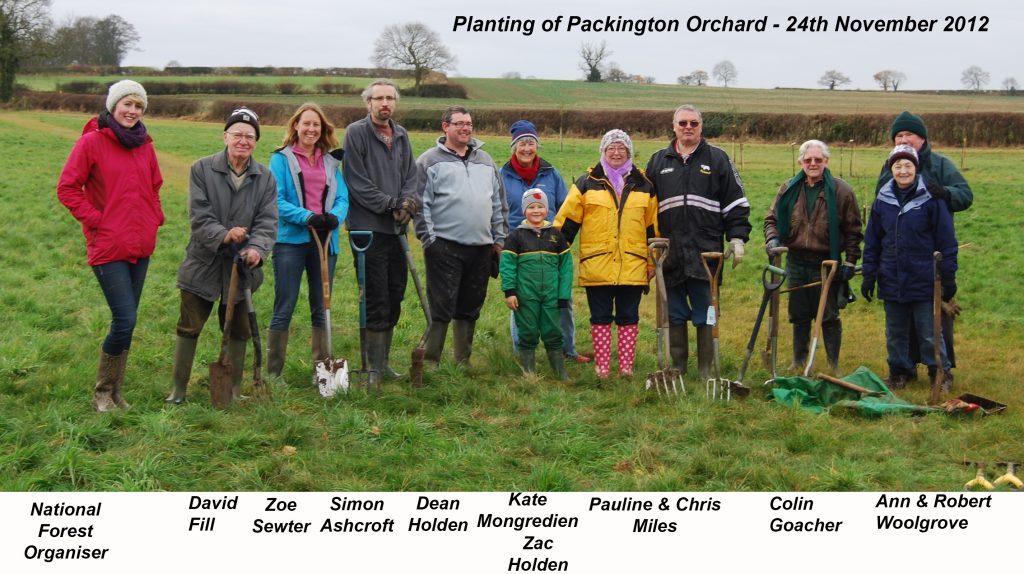 "As was mentioned in last addition of Packington Post, the Packington Orchard Group needs resurrecting and I'm planning a meeting of new and existing members for a walk about at the orchard.
This will take place, downpours permitting, on Saturday 19th June at 10am. We will meet at Normandy Wood car park and walk to the site where we will take stock of the orchard.
Very little work has been done over recent years and I propose that we make a plan of action if necessary.
Hope to see as many of you as possible at 10am Sat 19th June 2021
Thanks everyone – Chris"