News from the School – May 2020
School is a very different place to be recently, and certainly a lot quieter! We are, however, still working and keeping busy to ensure that all of our lovely families have work and activities available to them whilst they are staying safe at home. A few children of key workers are still attending school and we are remaining open to support these families when they need us. Our website here has more details of our activities.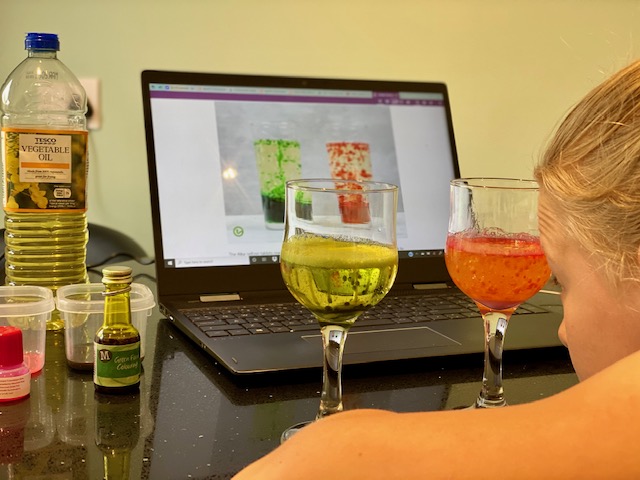 Thank you to everyone who has been sending in pictures of their home learning activities; we really do enjoy seeing what you have been up to, including science experiments (photo above), PE sessions, and miniature garden making.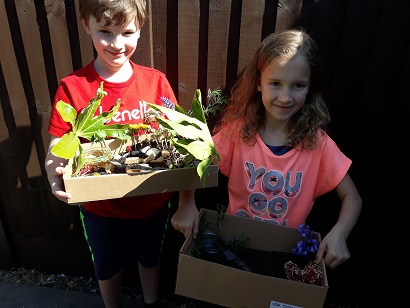 Easter Competitiion
Mrs Price ran an Easter competition asking children to send in pictures or photographs to represent Spring & Easter. We received lots of wonderful entries and it was difficult for Mrs Price to choose 6 winners overall. 3 children from the infants and 3 from the juniors each won a £5 Amazon voucher. Well done! Winning entries included pictures of sunsets and sheep, and one child had made a creative egg box planter!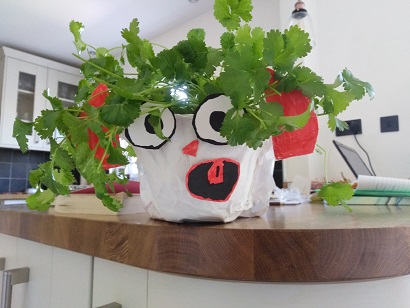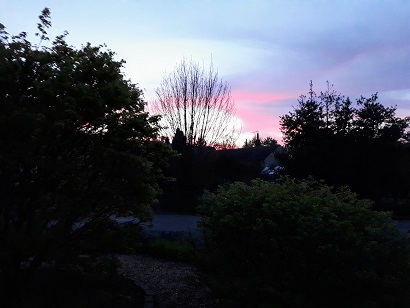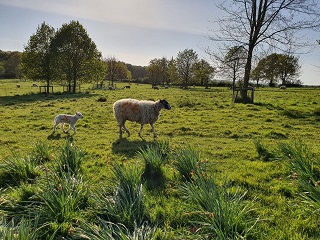 Thank you NHS and Captain Tom's Birthday!
We know that lots of our families have been getting involved in the Clap for NHS on a Thursday evening, and all staff have been joining in too! Mrs Price even borrowed some percussion instruments from school to bang outside her house last week!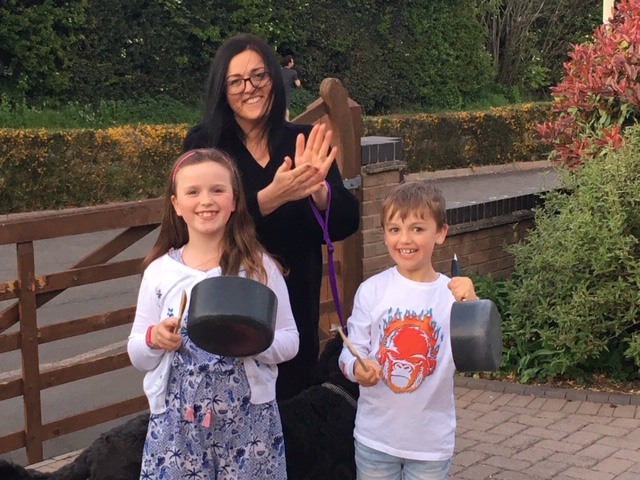 We have our own rainbow window display and have received pictures of other displays and posters that our children have created.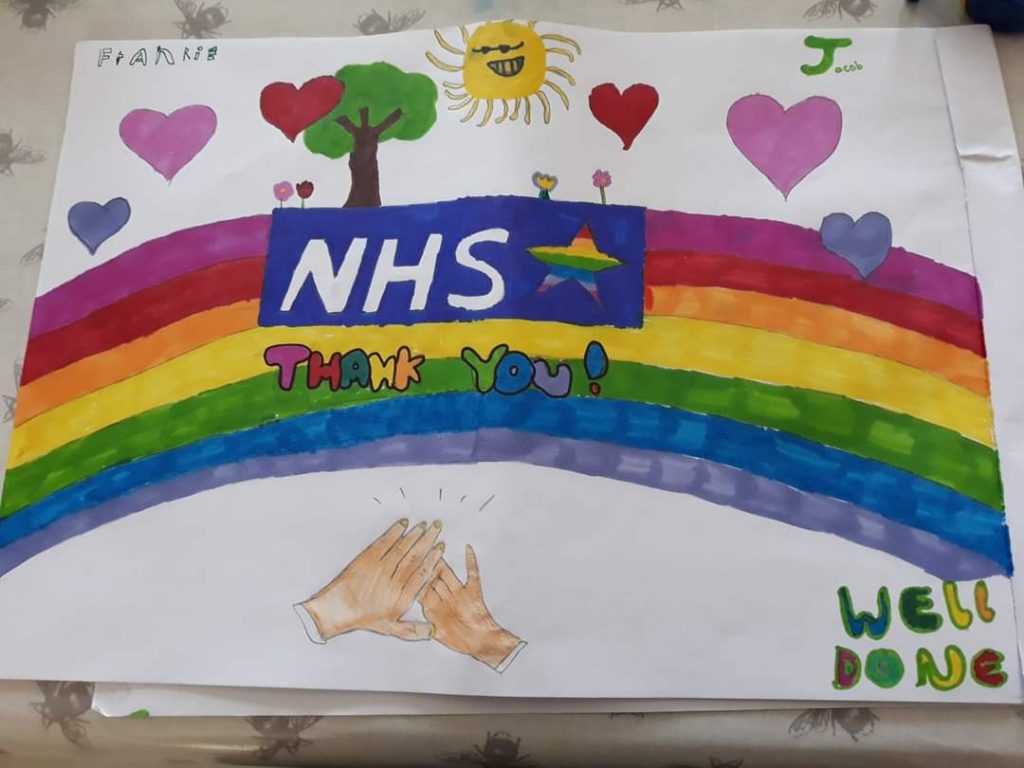 Grace also coloured in a lovely birthday message for Captain Tom and played 'Happy Birthday' to him on her piano.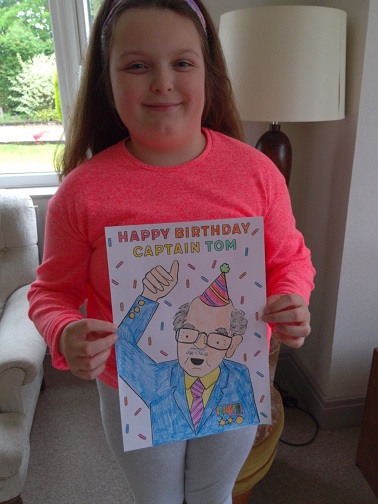 Window Challenge
Mrs Price asked children to create 'Windows of Hope' and explain why they had chosen the pictures they had drawn. Again, we had some beautiful pictures sent in including 'Flowers of Hope and Strength' and one including a picture of a child on holiday with an ice-cream next year!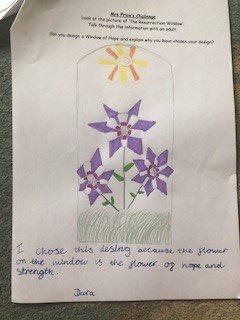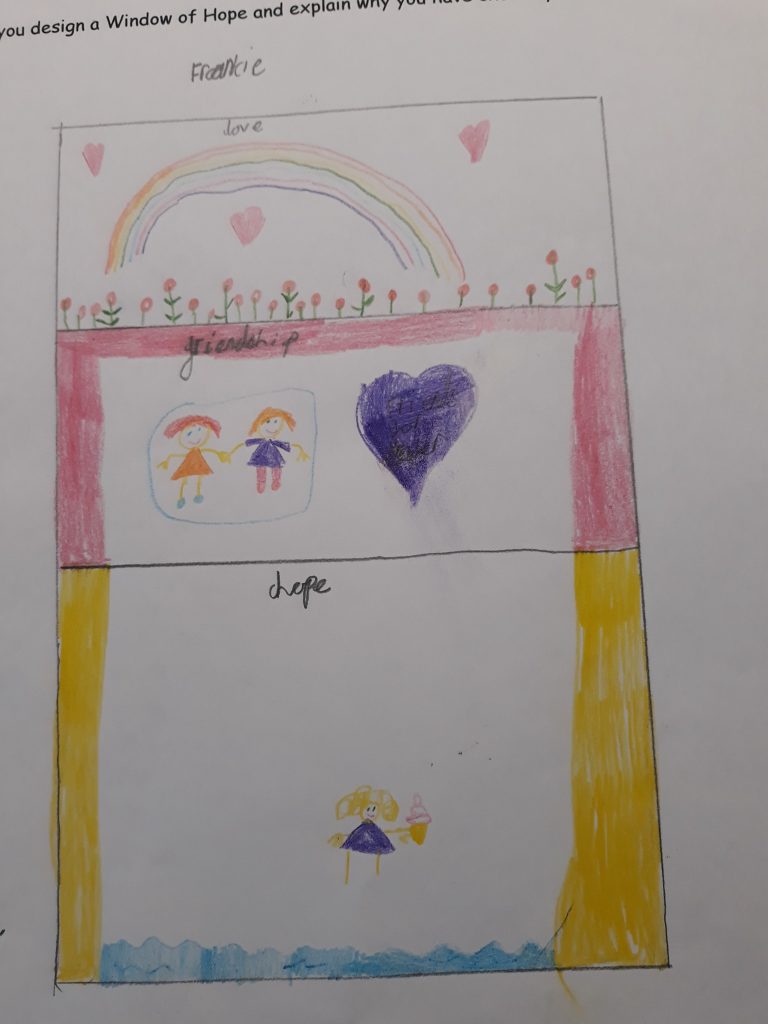 I think we are all hoping for this one soon! Others spoke of family, friendship, nature, love and peace. Thank you to everyone who has been sending in their ideas.
VE Day
Our bunting is up and ready for VE Day on Friday 8th May, as well as a lovely poster created in school with some of our key worker children.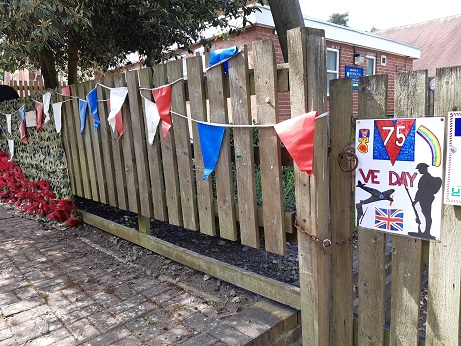 On the day we have invited our families to raise their tea cups and glasses with us for a toast at 3pm, and to send us pictures of their VE Day 'lock down' celebrations so that we can create an online gallery on our school website.