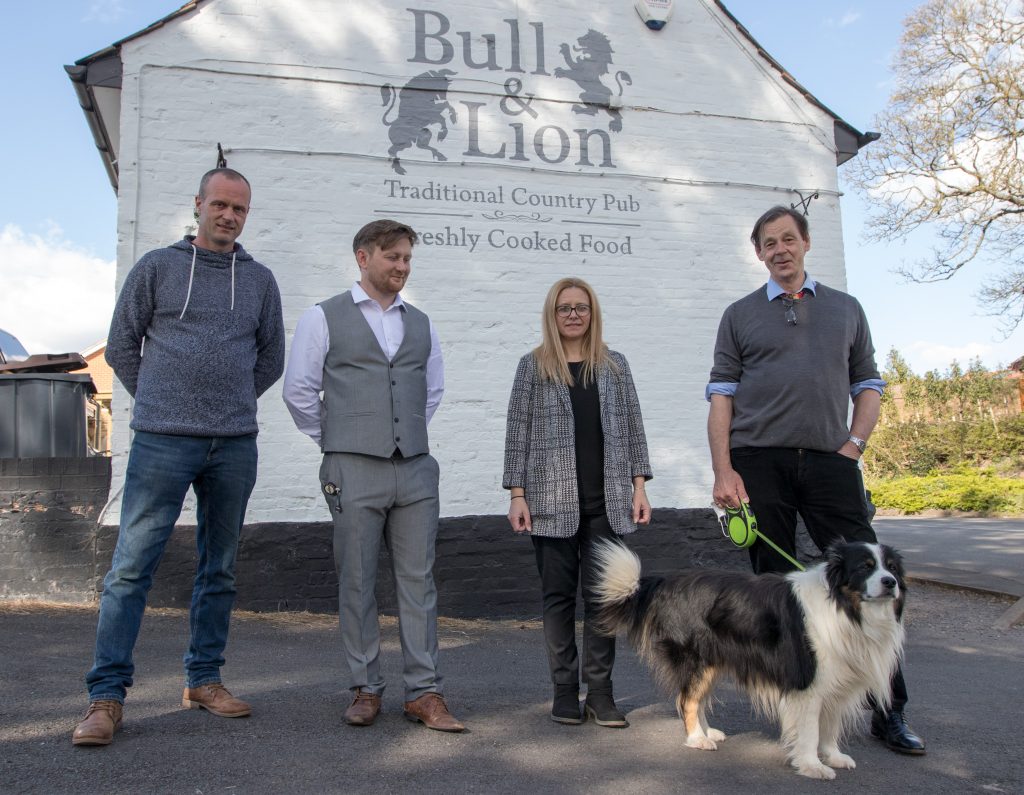 New team lead the way
With restrictions easing, the new team at our Bull and Lion were busy on Monday 12th April 2021, starting at 11 am, serving meals until 3, then meals again from 5 until 9 pm, with drinks service thoughout. Although they are only allowed to cater for those seated outdoors, the weather was bright and cheerful, and the sunshine warm enough to make this an enjoyable experience.
New landlord Steven Johns is second from left in the picture above, accompanied by his business partner John Mitchell at right, with colleagues Hayley and Damien Bevan. Between them they have been busy re-decorating and re-arranging the building and especially the kitchen and garden areas, to help make their restaurant and drinks services sparkle.
We need to BOOK because of limited availability outside – use Facebook Messenger to their "Bull & Lion Packington" page identity, or they have the plain old telephone at 415257
One request – cash payments if possible! Although we've all become used to paying by card and phone, their new card-reading terminal is often out of its short radio range at the far end of the garden tables, and they have to rush back and forth with it across to the main building to complete electronic tranactions! Cash payments would ease their load until this can be sorted!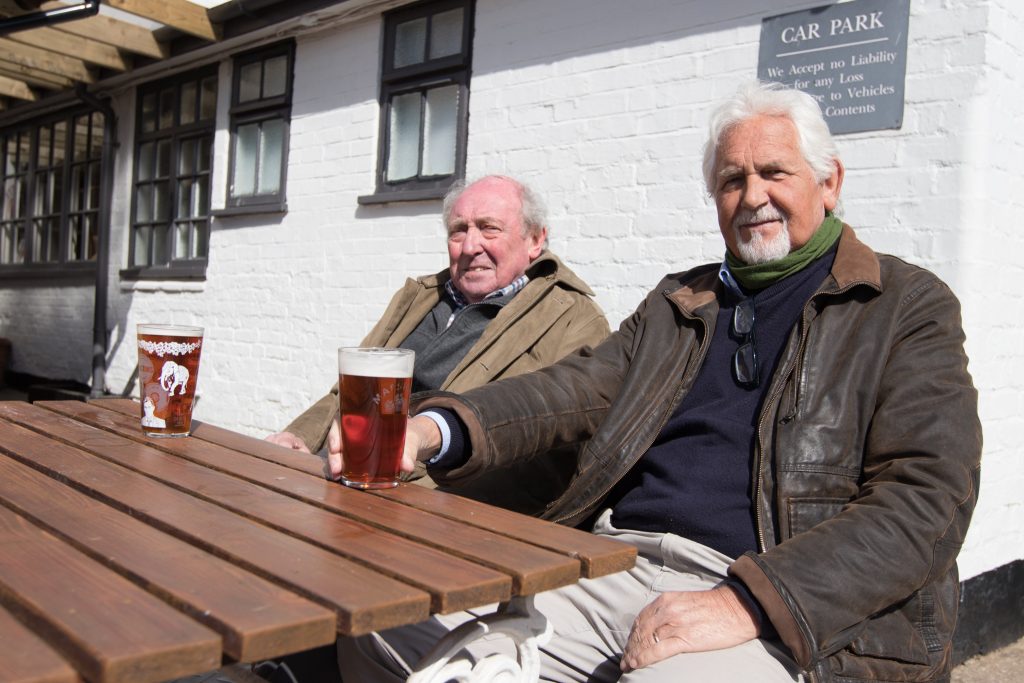 Two happy customers enjoy the Monday afternoon sunshine