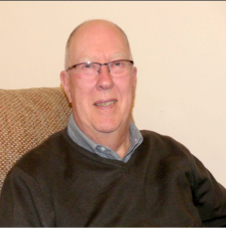 My name is Ian Peterson and I have put my name forward to represent you as a Parish Councillor.
I have lived on High Street for almost 20 years and want to contribute to the general wellbeing of Packington. Fellow dog walkers will recognise me as the man with the boisterous whippet. I am also a regular participant in the pub quiz in the Bull & Lion on a Tuesday evening. I am 67 years old and retired in 2014 from the Commercial Manager role within a major UK construction company.
Areas where, if elected, I would hope to have an influence are:
Safety: I will actively support any initiative to address the issue of speeding through/around the village.
Security: I believe that the CCTV regime needs to be maintained and coverage extended if possible.
HS2: I believe HS2, particularly the phase which affects our village, to be unjustifiable on any basis and continually needs to be challenged.
This publication is promoted by me Ian Peterson of Packington and is displayed by Packington Post electronically on my behalf.