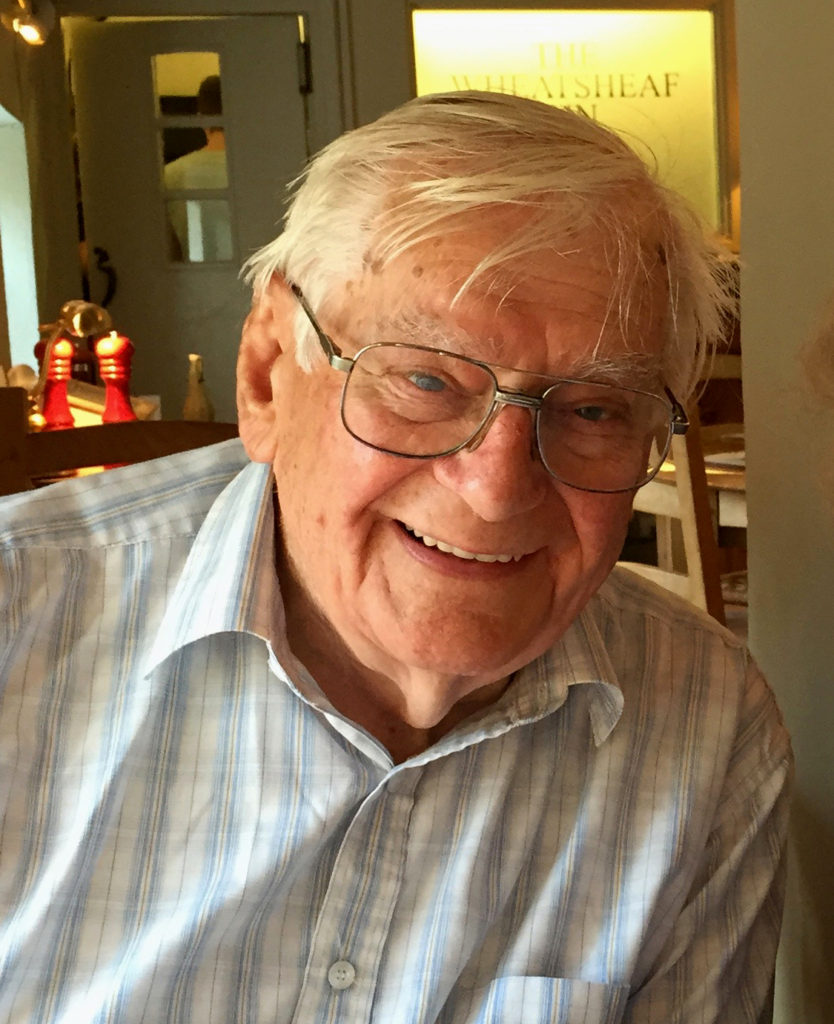 Eric Carter, the oldest person in Packington, has died, aged 98.
Eric was a journalist all his working life. Born in December 1920, he started as a reporter on his home town paper, the Bideford Gazette, before being called up during the Second World War, serving in India and Burma.
Upon demobilisation, he picked up his journalistic career working for local weekly and daily papers in Kent and Devon before heading to Fleet Street. In London, he worked on various national papers including the Daily Express, Daily Sketch and Sunday Pictorial as well as for a number of magazines such as London Life and the Telegraph Magazine. He was assistant editor of TV Times when he decided to return to Devon and run his own newspaper.
He bought the Dawlish Gazette in 1972, and he and wife Betty – with reporting help from son Nick – ran the paper for ten years before selling up and moving to Tunbridge Wells in Kent. Here both worked on the Kent and Sussex Courier, the paper where they met in 1946 before marrying in 1948: the couple celebrated their 70th wedding anniversary last July.
Upon retirement Betty and Eric moved to Packington to be near Nick and his family. Eric died in his Hall Lane home on 15th January of heart failure.
The funeral will be held at Holy Rood Church, Packington, LE65 1UZ on Wednesday 30th January 2019 at noon. Family flowers only but donations can be made to Blind Veterans UK, c/o Lee Cooper Funeral Directors, The Old Courthouse, Belvoir Road, Coalville, Leicestershire LE67 3PN.