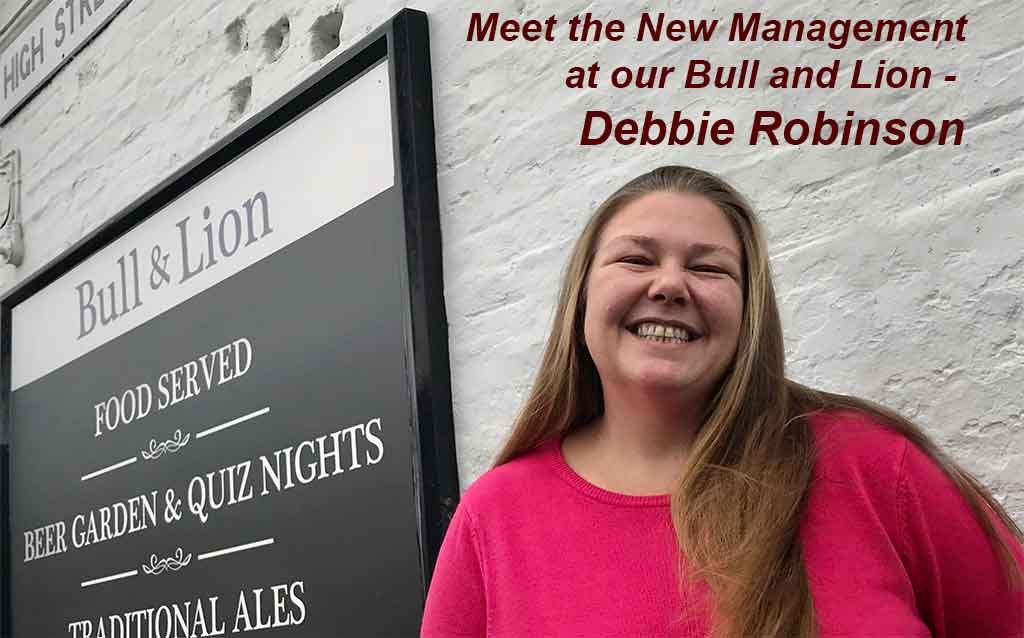 There have been some recent changes at the Packington Bull and Lion – but villagers can now hope for a period of friendly stability at the pub, with the help of new manager Debbie Robinson.
No stranger to the Bull and Lion, Debbie has already been a regular customer for six years, even though living twenty minutes away in Gresley. Appointed to manage by lease-holders Phil and Emma as from 4th February 2019, Debbie has her heart set on fully maintaining the happy atmosphere she has previously enjoyed here:
YES! Family- and dog- friendly
YES! Same enthusiastic village staff
YES! Quiz nights on Tuesdays, starting at 9 pm, £1 per person
YES! Classic Cars on the first Monday each month – April through September – starting at 6 pm
YES! O'Regan's Pop-up Pizza nights on those Mondays, too!
YES! Egg throwing event!
A new chef is still needed to restore the food service, and Debbie is then keen to move on from the present temporarily-restricted opening hours:
Mondays 4pm – 10 pm
Tuesdays – Thursdays 4 pm to 11 pm
Fridays – 3 pm to midnight
Saturdays – noon to midnight
Sundays – noon to 11 pm