New Representatives are needed. A strong Neighbourhood Watch scheme leads to a safer and friendlier village
The major aim of  Neighbourhood and Home Watch is to bring neighbours together; this builds strong, friendly, active communities, in which crime and anti-social behaviour are less likely.
We want a caring society, focused on trust and respect, in which people are safe from crime and enjoy a good quality of life. Neighbourhood Watch (NW) helps make sure that no one has to feel afraid, vulnerable or isolated in the place where they live. It helps people look out for each other, crossing barriers of age, race and class to benefit everyone.
The Packington NW scheme has not been as proactive as we would like. There are stalwarts who have tried to support the scheme, but it needs a larger focused group for it to be successful. On Wednesday this week we held the first meeting of the NW Re-launch. We heard that some who have given good NW support now have commitments that don't allow them to continue.
Look at this list of current NW Representatives, and a list of areas not represented: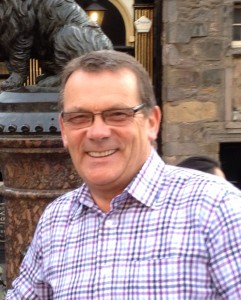 If you live in one of these areas, can you help? This should not be a time-consuming or unenjoyable experience. The success of this scheme is dependent on the effort and enthusiasm we as villagers put in to it, and will lead to a safer and friendlier community.
Please give me your support – please email me, or call me on 01530 415185

Stephen Flook
Packington NW Co-ordinator