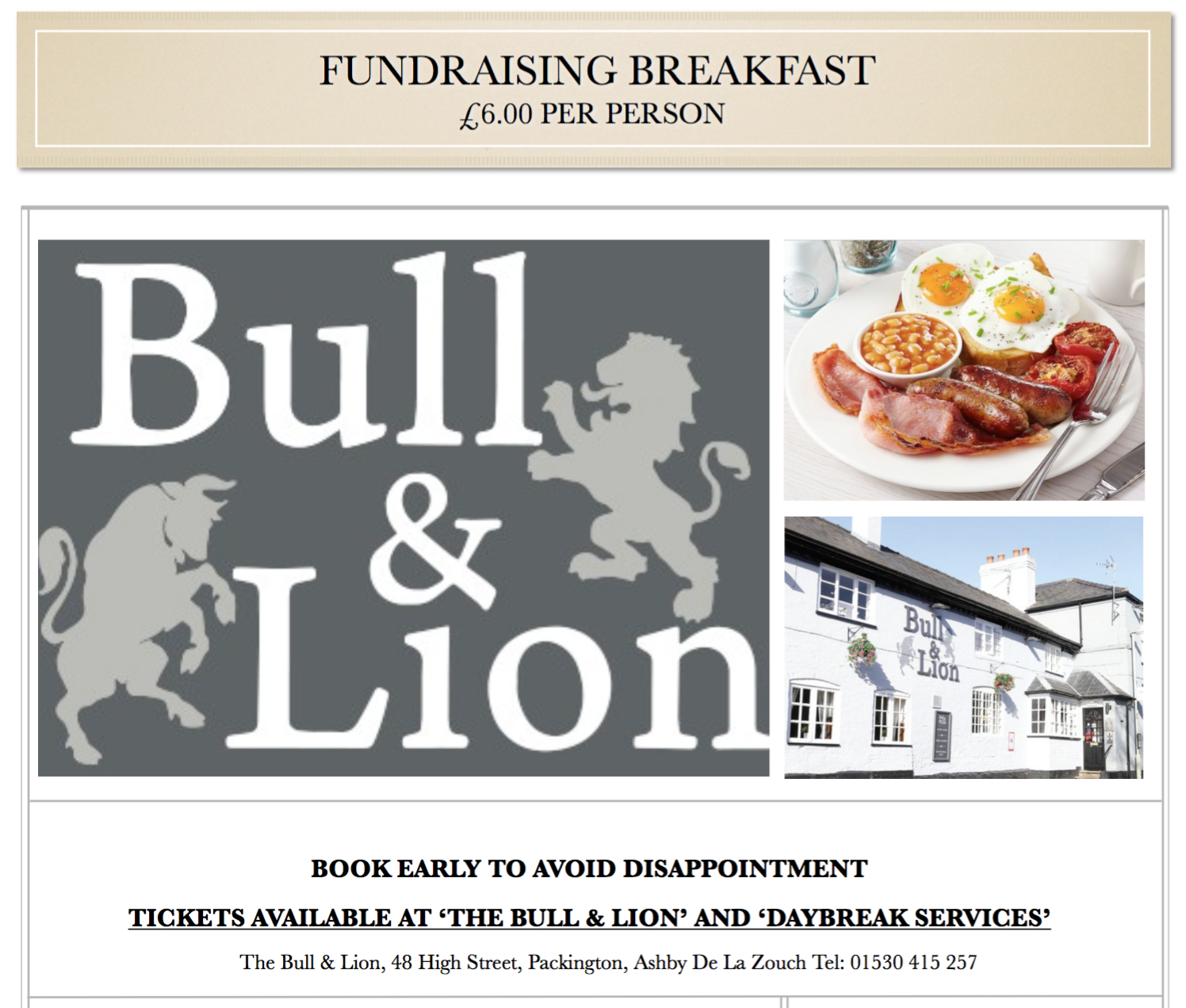 Spring Bank Holiday Monday 29th May 2017 – There are 2 sittings: 8:30-9:15am & 10:00-10:45am
Nepal Earthquake Rebuild
Packington resident and Ashby School student Alex Bridgen is traveling to Nepal as a volunteer, to help rebuild schools and homes, and to support communities through water development projects.
A massive earthquake in April 2015 caused terrible destruction in wide areas of Nepal. Entire villages in rural areas of the Himalayan foothills were flattened. Over 8,900 people were killed, Over 22,000 were left injured, over 600,000 homes were destroyed, 161 schools and 78 water projects were damaged.
Since 1816 the Nepali Gurkhas have been Britain's strongest ally in Asia. Today the Gurkhas remain
an important part of the British Army, and they are renowned for their bravery and loyalty to our country.
To offer your support & help raise the money needed, please join us for our fundraising breakfast:
Spring Bank Holiday Monday 29th May 2017 – There are 2 sittings: 8:30-9:15am & 10:00-10:45am