Please Scroll down to read these details on following pages: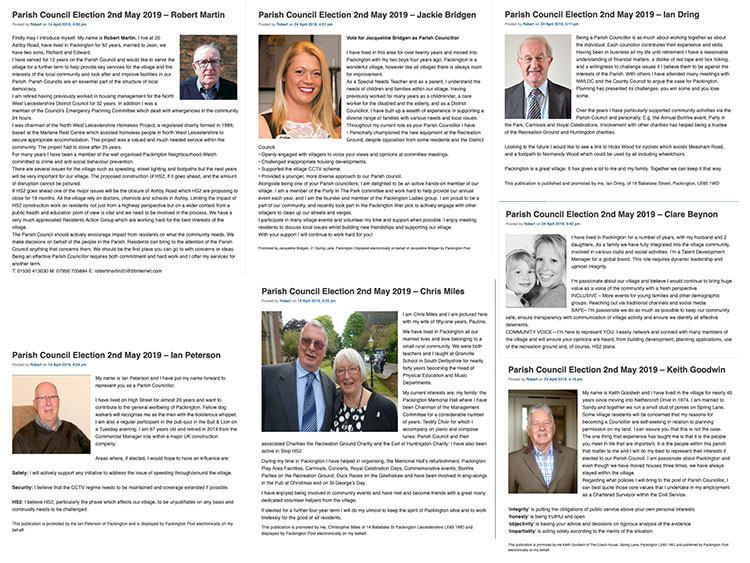 You can vote for up to 6 of the 7 who have so generously volunteered to be Parish Councillors on our village Parish Council. and whose details you can scroll down to read in following posts on this Packington Post village website. Please support them by voting for AT LEAST ONE of them. You don't have to vote for more than one..
The Polling Station is open from 7am until 10 pm, that's 07-22 hours, on Thursday 2nd May 2019. It's in Venue 35 at our Memorial Hall Venues:

We hope to bring you the results on Friday 3rd May 2019.
The new council will convene for the Annual Meeting of Packington Parish Council on Tuesday 14th May at 7 pm in Venue 35. All are welcome.
Now, scroll down to read their details..