On Monday 20th April 2015 the Vista Van will be in the car park of Packington Memorial Hall, offering free eye health checks, from 10 am – noon.
"Vista" is the Royal Leicestershire, Rutland & Wycliffe Society for the Blind, a charity established in 1858. More details here: https://www.vistablind.org.uk/

From a specially adapted vehicle, Vista's services go 'on the road' and engage with older people in pre-existing community groups, GP surgeries, and places of worship to deliver our message of preventative eye health.
Vista's priority target group for the outreach programme is older people in the community who have sight loss or are at risk of developing a sight loss condition, particularly those individuals who live in rural areas of the county and are susceptible to suffering from social isolation and loneliness.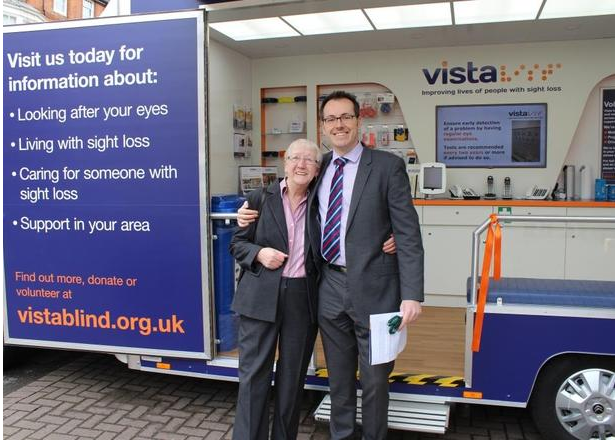 Are you in this group, of  older people who are already experiencing sight loss, or at risk of it ? Come along and find out about an early prevention programme for your future.
By providing preventative information and raising awareness of the range of services and new technologies that can support people with sight loss, the programme helps to limit the negative impact that a diagnosis has on peoples' lives.
The bus is booked for Packington Memorial Hall car park from 10.00am – 12 noon on Monday 20th April 2015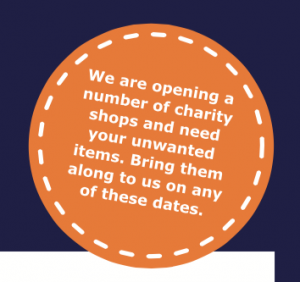 We understand that a charity collection facility will be available concurrently for you to dispose of your unwanted items, to help VistaBlind with their new charity-shops initiative.