Table Tennis Club now on Wednesday Evenings
The plan for 2017 for the Table Tennis club is to change the club night from Thursday to Wednesday night – the time remains the same 19:15 – 21:15.
Every Wednesday is booked at the Memorial Hall for club nights until 31st May 2017.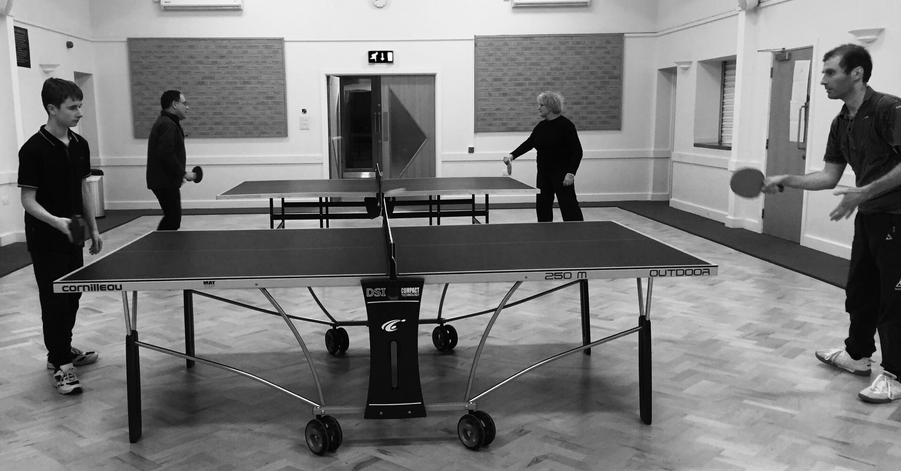 Club nights resume Wednesdays September 6th until December 20th
but NOT 8th November; (Hall already booked) so – meet on Thursday 9th November
and NOT 13th December,  meet on Thursday 14th December.

The number of attendees so far has ranged from 9 to 15 with a good mixture of juniors, ladies and gents. Note, all juniors need to be accompanied by their parents/guardian.
We currently have two tables and have put a request in for some funding to the Parish Council for a third table to accommodate the increasing numbers.
As you would expect from a diverse and inclusive village group, all standards & genders are welcome. The charge will be £2.50 (adults) and £1.50 (Juniors).  Bats and balls are available at no extra charge
All are welcome !
For any information please contact:  Graham Saunt on 07764 471917.