Over forty participants played a Rounders Tournament from 7 pm – and really enjoyed this typically English game. Each game lasted 30 minutes. Teams with a mixture of youth and experience played, some slogged the ball for miles, others put in massive amounts of energy but missed completely!

A sizeable crowd supported the games. Encouraging words were shouted, giving the event a real feel-good factor. "We should do more of this" was said by many. The winning team, "The Golden Oldies" won all their matches. The team included
Bailey Baker,
Tom Dallow,
Olivia Dallow,
Samuel Sharpe,
Joe Tebbett,
Fin Brown,
Lucas Brown and
Anthony Brown, plus three or four more players shying away from media coverage.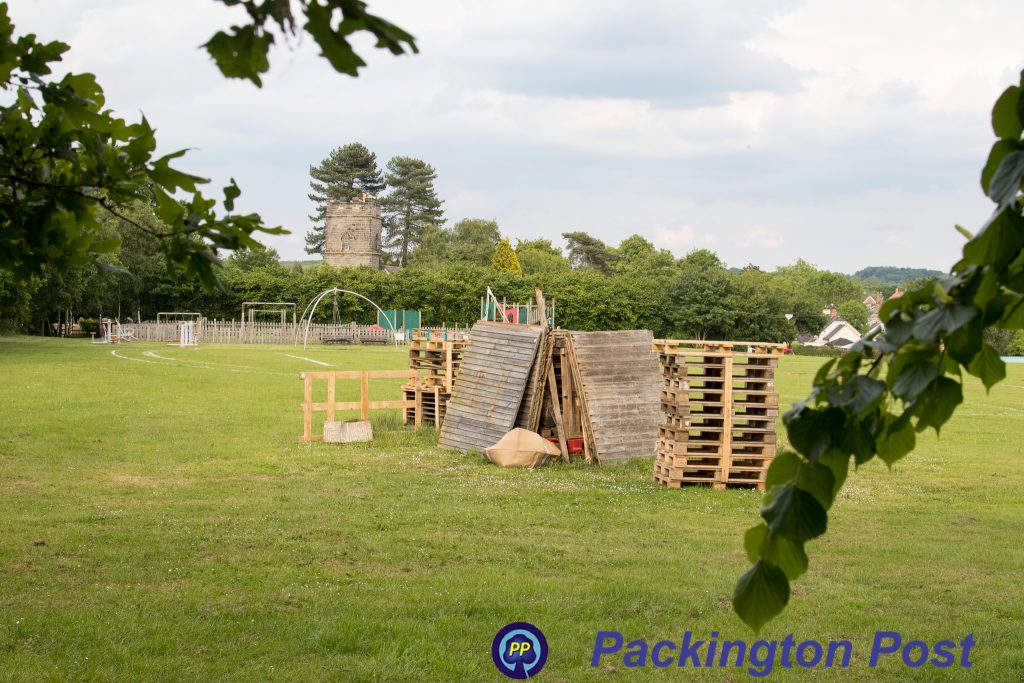 As the daylight began to fade the tractor making final preparations to the beacon arrived. Matt, our newly crowned "Fire Master", balanced the final sections of the beacon in place and with the aid of his "Cherry Picker" he began preparations to light the beacon.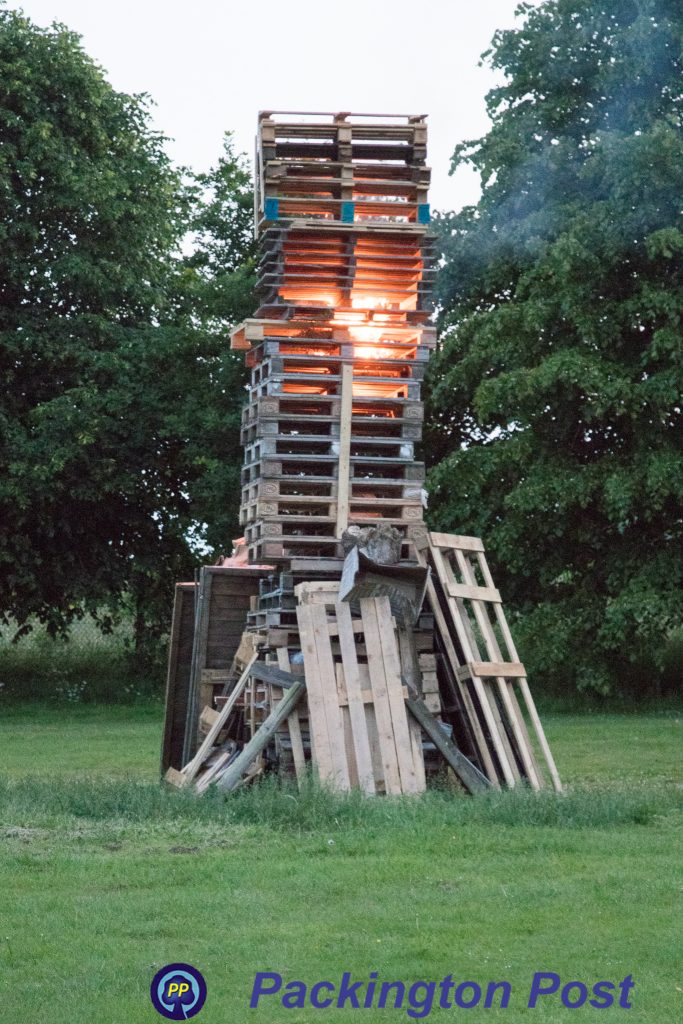 Bang on 9.45pm, when all the beacons in the country were lit, so was Packington's. With the aid of the Cherry Picker, the eight metre-tall wooden construction was lit at the top and within seconds it was a mass of flames, licking further upwards towards the sky: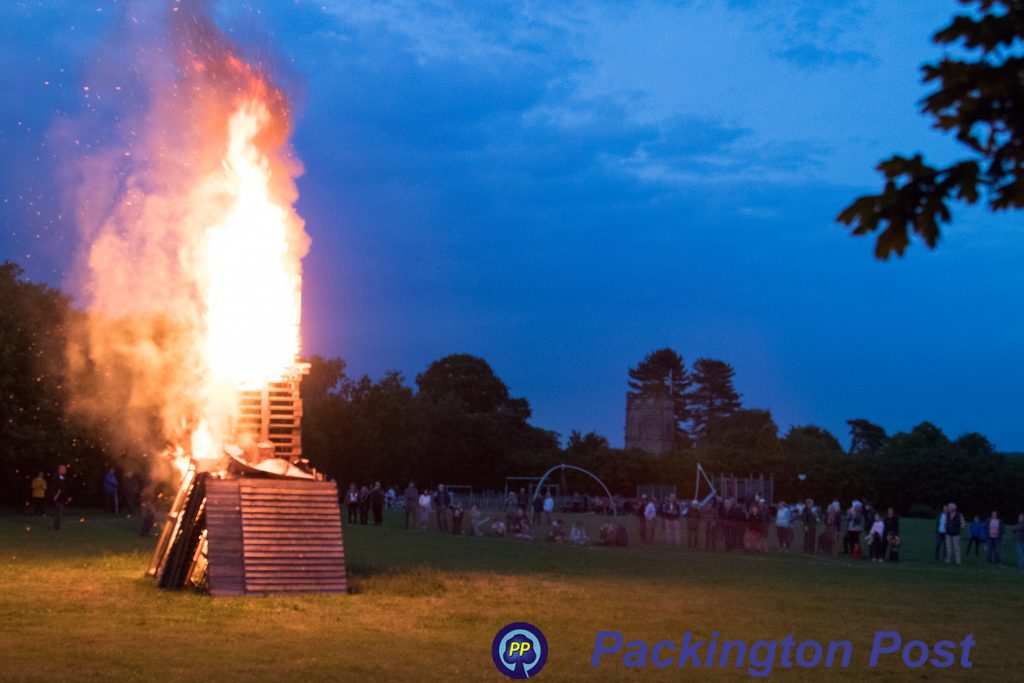 A brilliant job; "more like a beacon than a beacon", "wow!", "What a sight!" said viewers. Phones were out taking pictures and in a few short minutes the whole structure was alight. Well done to Matt, Bob and Dave, who had helped with this successful project.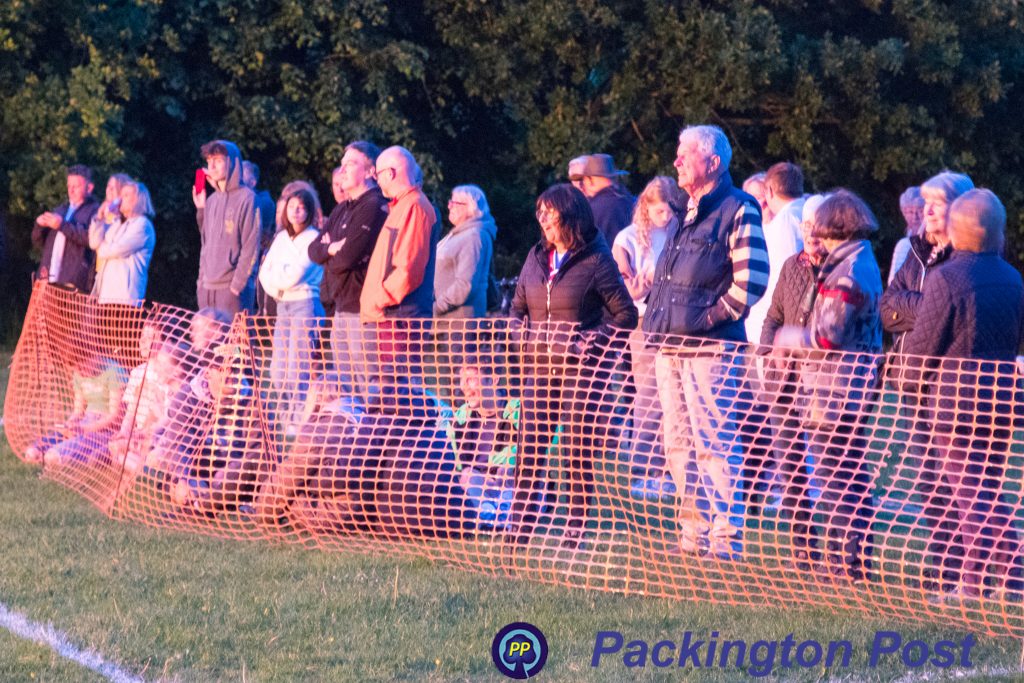 and – Well done everybody. A great evening!