May 2023 – Our newly formed community choir is enjoying welcoming new participants each week, and with around 30 attending, looks set to stay!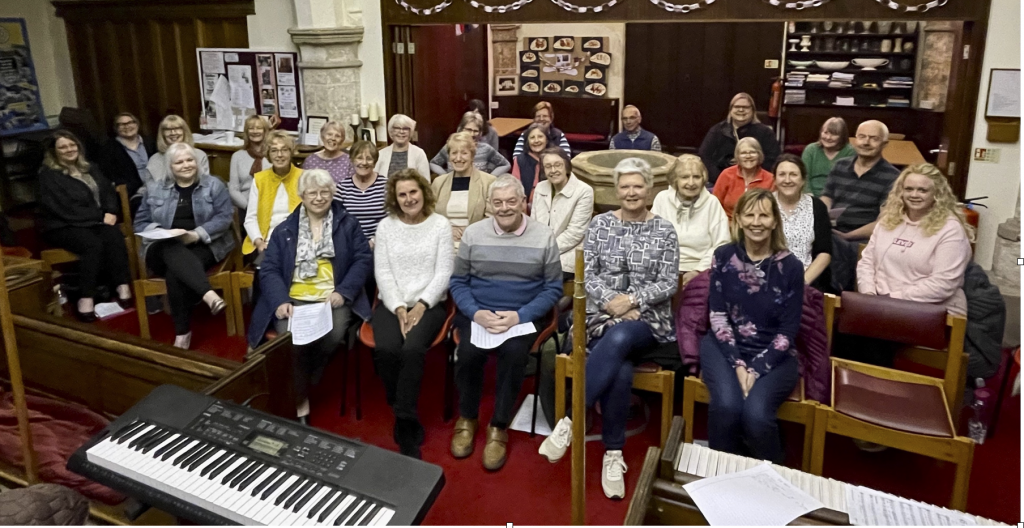 So far, we've had an awful lot of fun and lots of laughter whilst learning a wide range of pieces – from popular classics, gospel, and traditional tunes.
Despite being a newly formed group, the choir is already singing some wonderful harmonies, and looking forward to what we can achieve in the coming months.
If you enjoy singing, give us a go; there's no audition or necessity to read music.
We're an informal group that focusses on the joy of coming together to share a love of singing. We meet at 7pm on Thursdays, at the back of the village church.
First session completely free – book your free session with
Aimee on 07967 316645 or email: aimeemusic at live dot co dot uk