Hello  – I'm Barry Alldread, and I've taken over as Editor of the Packington Post from Natalie Moreland and Stephen Plummer, your Editors for the last ten years who both continue as part of our Packington Communications Group PCG team.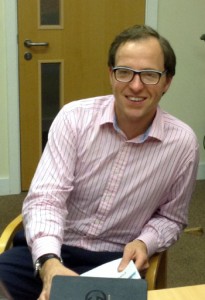 My wife Kelly and I have lived on Babelake Street for over 2 years. We are keen runners and enjoy being involved in local clubs and events. I am a member of Ivanhoe Runners and Race Director of the annual "Aldi Ashby 20" road-running race which passes through Packington early next March.
I am looking forward to my role as Editor, and welcome any feedback or contributions you may have to the Packington Post magazine and website. We can help you promote village events, and adjacent local events involving village people; we can provide a record of them afterwards.  If you would like something published, please  contact me by email
You can find details of Packington Post, of our advertising, and of our fantastic PCG team members here on this website page.
I need your inputs for your next Packington Post, Edition 63, my first, by the end of Friday 8th November 2013. That's so we can work on it that weekend and the following one; publication and distribution should follow by Wednesday 20th November 2013.  Sorry – that's slightly different from what we printed on the cover of issue 62!
Thanks in advance for your support of Packington Post magazine and website; please help me continue its tradition as an excellent village communication medium.
Barry