This year Packington Cricket Club achieved promotion in the South Derbyshire league:

Join Us!
So if you are a seasoned cricketer or even just wanting to play the game, come and join our little club and help us move further up the standings.
Winter nets will start in February indoors at the Ashby school.
Further info can be obtained from the 2016 chairman,
Keith Baron on 01530 411297
Also : Packington Cricket Club Grand Prize Draw was held at the AGM on Saturday
With over £2000 worth of prizes!  Winning tickets were:-
1st Prize, a week's holiday accommodation in a gite in Normandy shown below: (generously donated by Stephen & Eileen Plummer, Babelake Street), won by Rogier van Kasteren,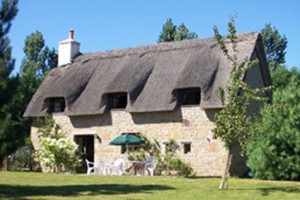 2nd Prize, £500 cash, won by Keith Richards, ticket sold by the Ivanhoe Club.
3rd Prize, 42″ flat screen TV, won by John White, ticket sold by the Bull & Lion in Packington.
4th Prize, Food Hamper, won by Stephanie Chamberlain
5th Prize, 6 bottles of Champagne, won by Natalie
6th Prize, a bottle of malt whisky, won by Hayley Rudin