Neighbourhood Watch Alert Report: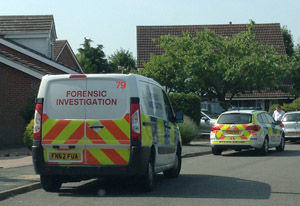 Burglary  – High Street, Packington – Tuesday 16th July between 0001-0700.  Entry gained via an unsecured ground floor window and tidy search made,  Handbags, money and credit/debit cards stolen.
If you have any information on the above, please ring 101 or 999 in an emergency.
This was HERE, in our village High Street, last Tuesday. Perhaps we'll all check OUR downstairs windows are secure, tonight, and every night?