There are two new activities starting at the village hall that we've been informed of via the PackingtonPost Facebook page: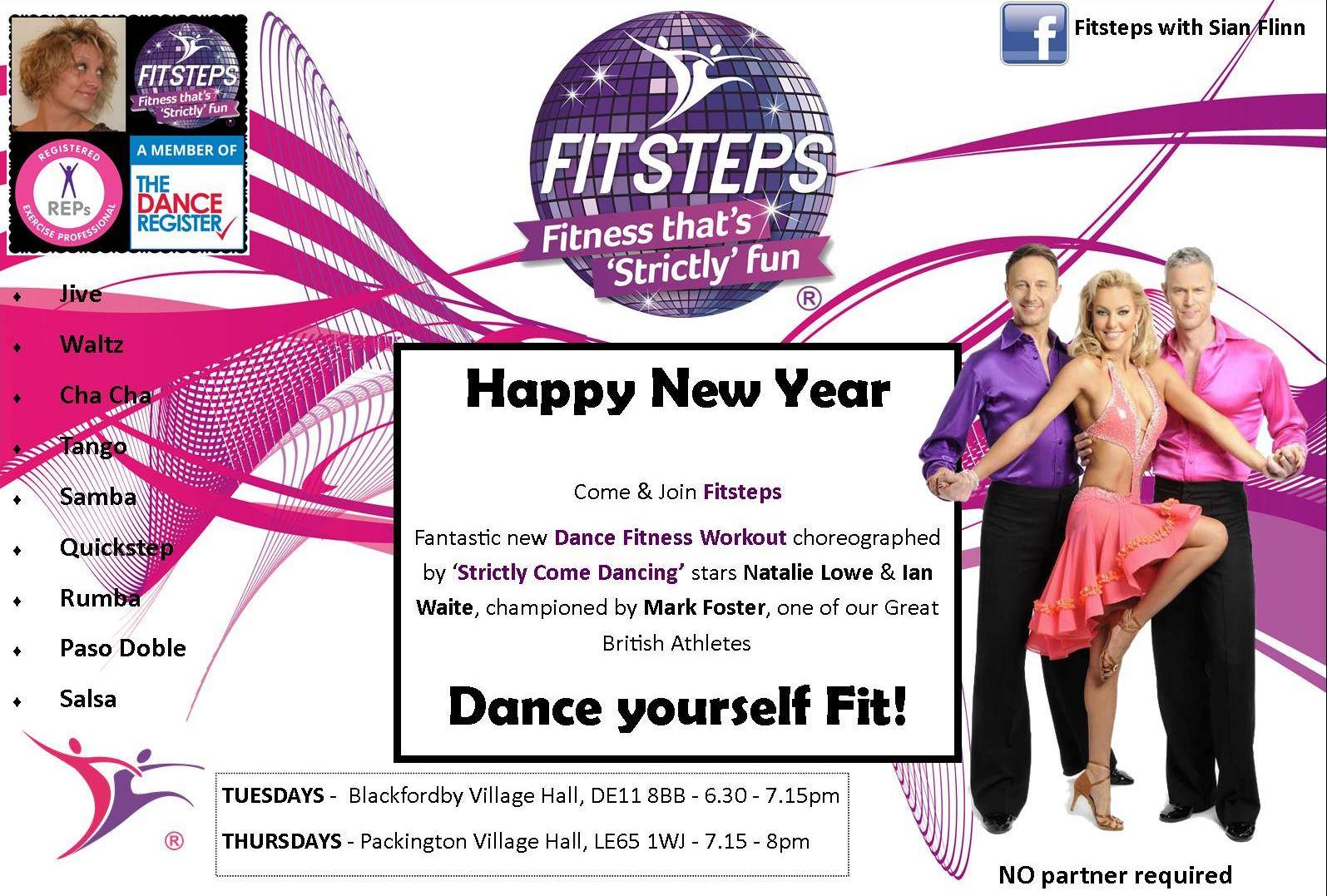 Sian Flinn says "Strictly-Style Dancing is coming to Packington".
New Dance Fitness Class Starting in Packington Village Hall on Thursday 16th January 2014. Time: 7.15-8pm. The LAUNCH CLASS is FREE, but booking is advised. Text or Call 07741 269739 or 'Like' my FaceBook page "Fitsteps with Sian Flinn. Dancer/Tutor/Personal Trainer & Message to book your place.
Will run every Thursday (except the 1st Thursday of every month) at £4 a class. Come and Dance yourself Fit. FITSTEPS is Fitness that is 'Strictly' Fun.
A mix of the graceful steps of Ballroom and the up-tempo steps of the Latin dances, together creating a really fun, energetic and effective way to stay fit and keep trim that would appeal to everyone, even if you can't dance. A dance fitness programme that is 'so much fun you don't even realise you're getting fit!'
Paul Brown will be running a Wado Ryu Karate  class, Wednesdays 17:30 – 18:30. Call 07866 451554
Packington Village hall, £4 per person, suitable for all ages and abilities from 5 years to adults. The classes will combine the best of the traditional of Japanese Karate with modern self defence theory and practice. Wado Ryu karate will give you:
• exercise for body and mind…
• fitness
• power
• co-ordination
• confidence
• awareness
• self defence
• discipline
• sport