Packington Duck Races – Bank Holiday Monday 28th August from 5:30pm at Lower Mill Street. Huge excitement, especially for youngsters..
Post-Event photos are here on our Packington Post Facebook page, by our Packington Post Photographer, Karn Turnbull :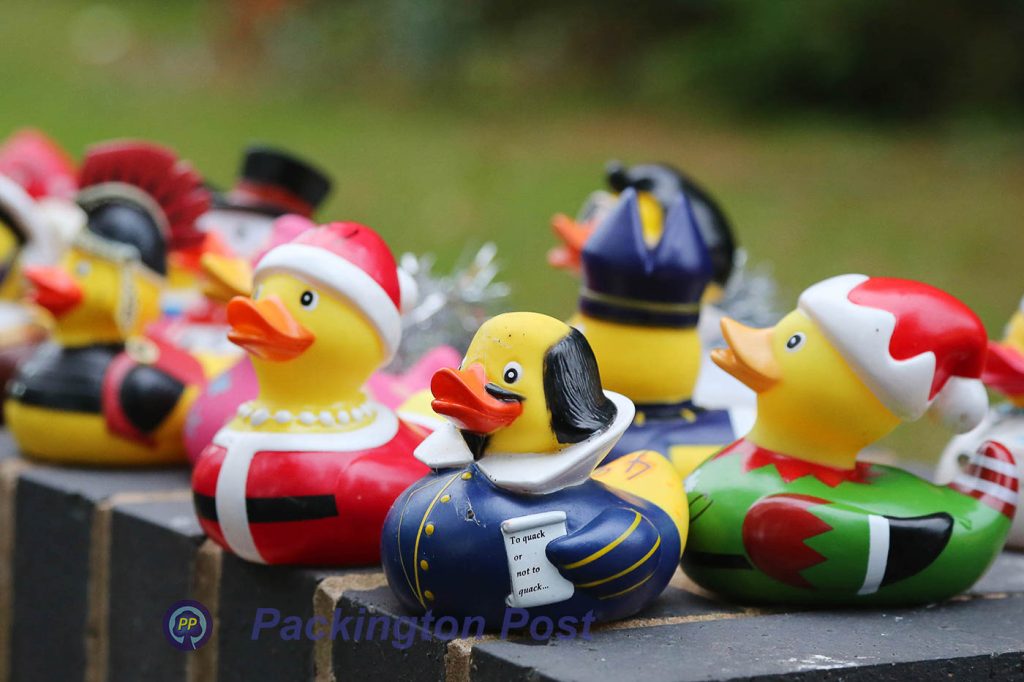 A series of Duck Races, from 5:30pm, with Grand Prizes. See the ducks flowing down the Gilwiskaw Brook from launching at the Hall Lane bridge, down to the Little Lane bridge.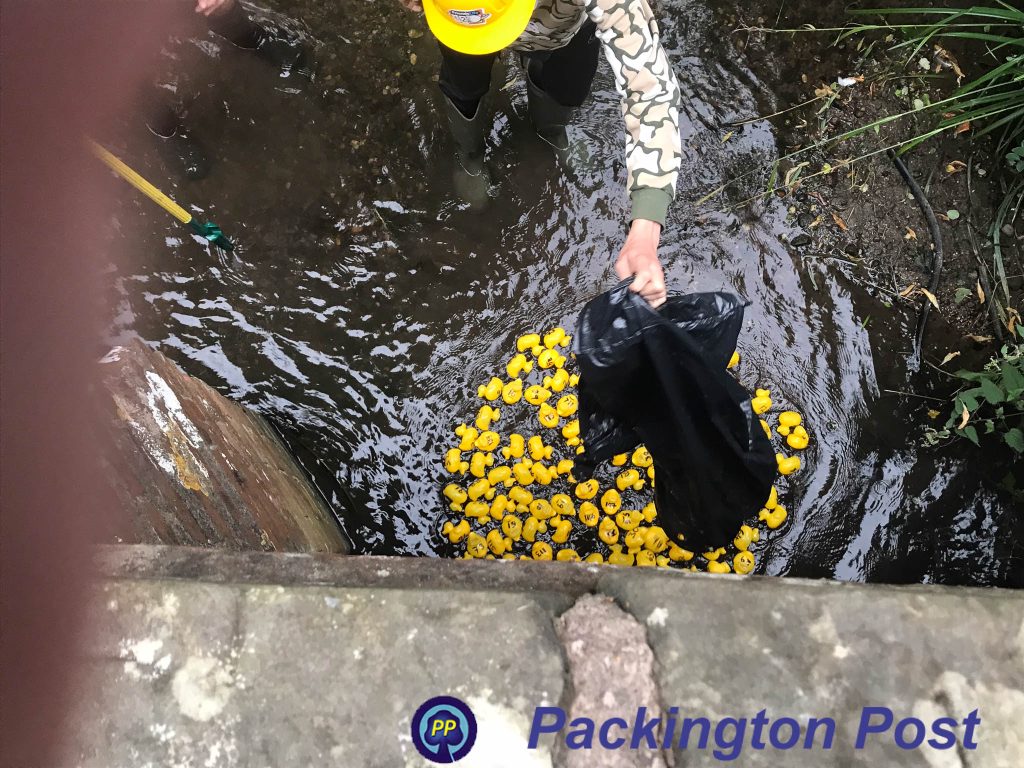 There's a personalised race for your own decorated duck, but mostly we'll race the numbered yellow ducks available at the start for £1 each. Come and see the fun!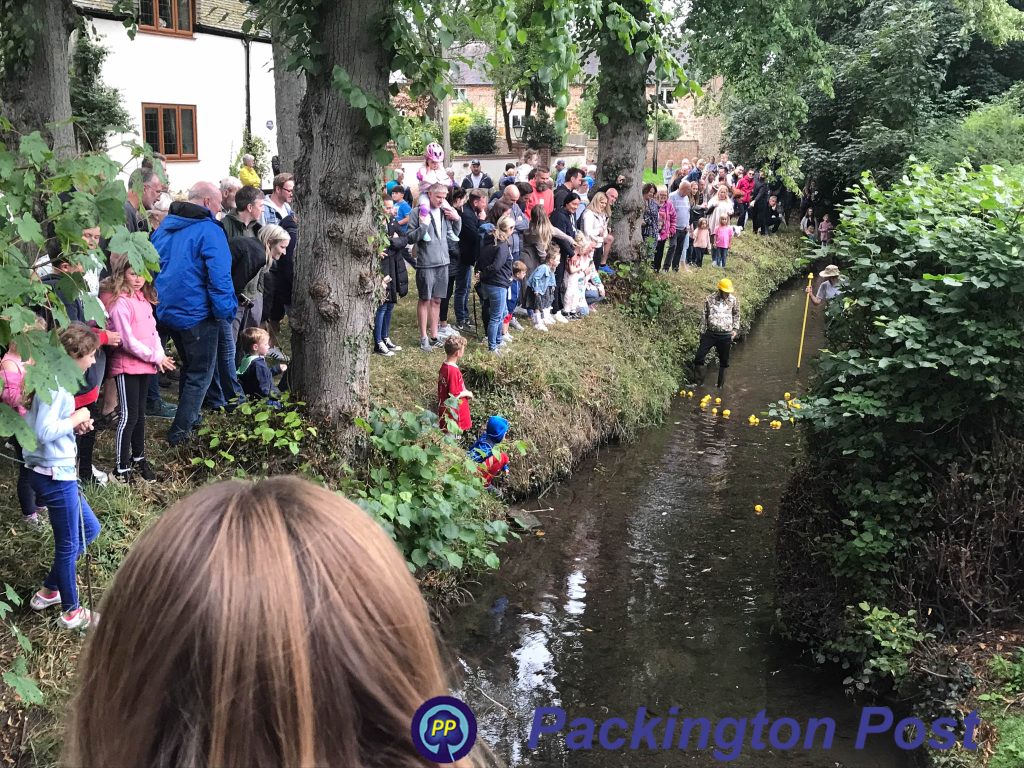 Huge excitement, especially for youngsters. The tension rises as the race progesses, people strain forward to read the numbers of the leading ducks – DON'T FALL IN !!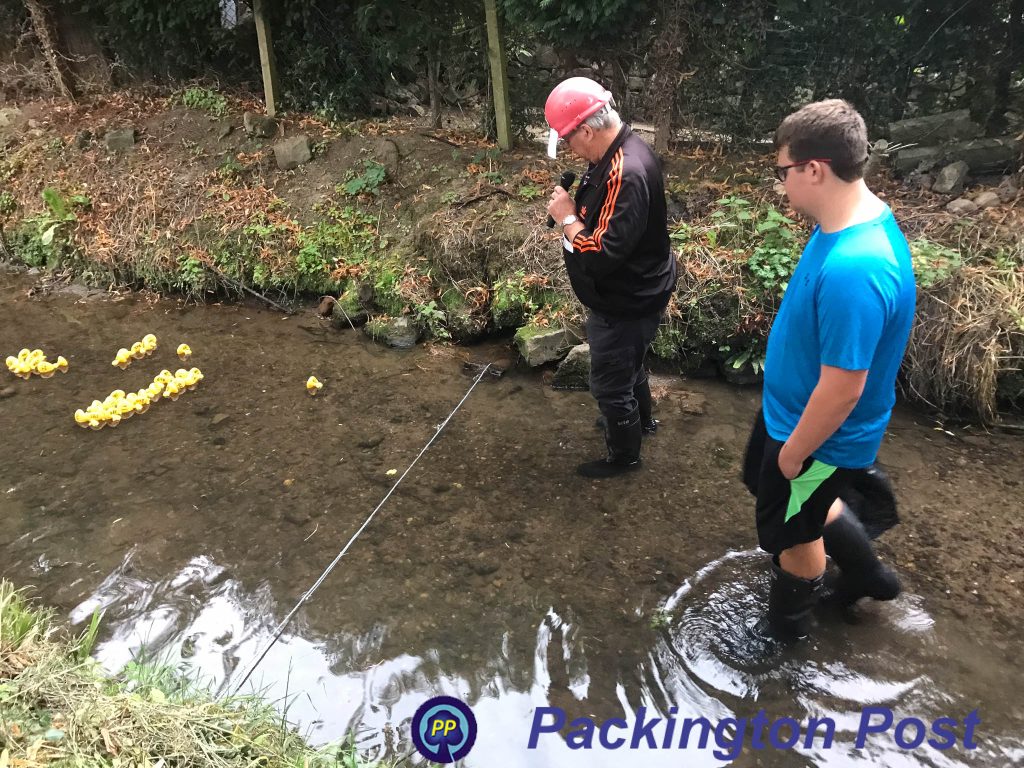 Great prizes, and proceeds to our Memorial Hall Charity.