"If we haven't got it, we'll get it.."  – Peter Swift of Daybreak Services
Peter Swift,  Packington's favourite provider of almost anything and everything at Daybreak Services,  asked Packington Post to pass on his thanks and his Christmas message that next year he will aim to provide an EVEN BETTER service for the village: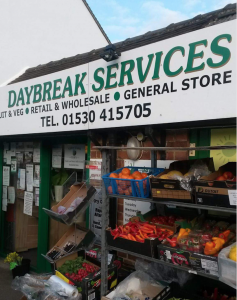 ---
Christmas 2017
Dear Valued Customers,
As we approach the time of the year where we all get to take stock and be with our loved ones, I would like to take this opportunity to personally thank you for continuing to support Daybreak Services throughout 2017. In a digital age where convenience is king, we continue to face many challenges and have made changes to our business to reflect these.
2017 has been a great year for Daybreak Services. We continue to supply many of the local pubs and restaurants, and the retail business has continued to expand. Our partnership with many other local growers, butchers and producers means we always have the freshest produce and as always "if we don't have it, we'll get it". This year also saw the introduction of our new contactless payment systems making it easier than ever to pay for your goods (you can now use ApplePay to Pay for your Apples!).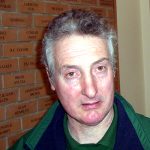 So what does 2018 have in store? I plan to continue making small changes to improve the lines that we offer through the shop and am always on the look out for new products that we can stock. I'm very excited that in early 2018 there will be a coffee shop opening next door, which I hope will provide a relaxed environment for villagers to meet and chat.
Thank you once again for your continued support. I'm increasingly aware that shopping local sometimes means that you have to go out of your way and I am grateful that you continue to make the effort. Have a great Christmas break, whether you are far or near, and we are looking forward to greeting and serving you in Daybreak Services in 2018.
Best Regards
Pete and team