1500 Runners 'Spring Forward ' – March 26th, 2023
With a spring in their step, 1500 runners descended upon Ashby to take part in the annual Aldi Ashby 20. This 20-mile 'BARR Gold' road race is organised by runners, for runners.
After 12 months preparation by Ivanhoe Runners, the 'not for profit' event took place on Sunday 26th March 2023, the day the clocks went forward. Changing the clocks the night before, runners started arriving first thing Sunday morning, congregating around the streets of Ashby and in cafes before assembling on Upper Packington Road. The mass start at 10am resembled streets of London during the marathon, rather than the Market Town of Ashby de la Zouch.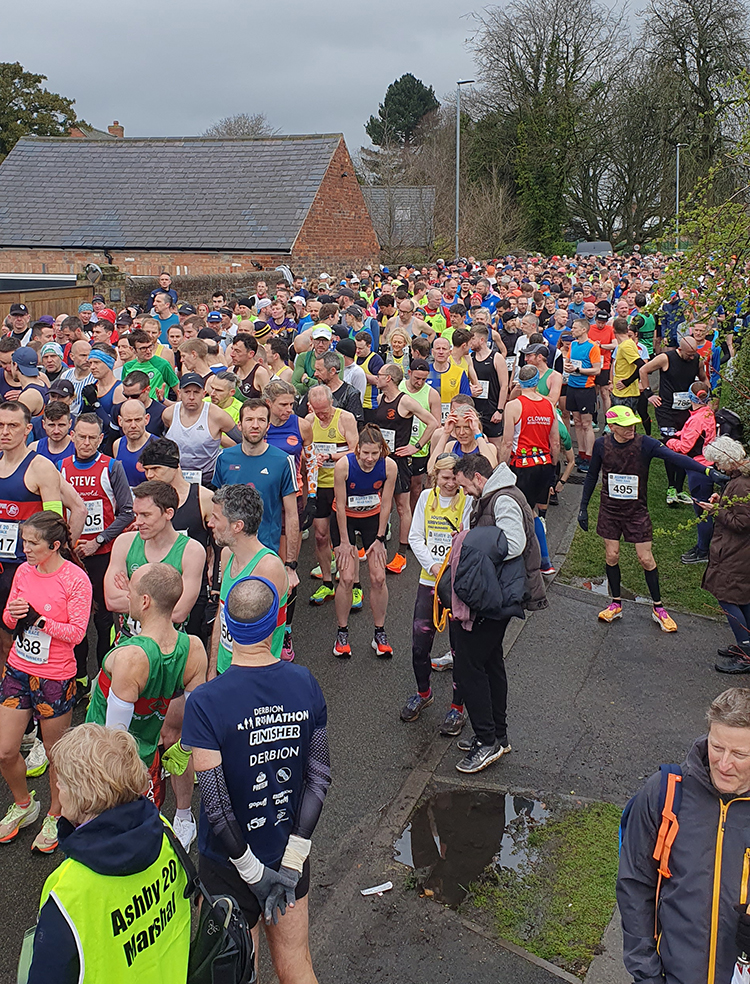 With the early rain easing, the runners headed towards Packington over the A42 bridge, turning down Mill Street towards Measham Road before commencing a 2-lap scenic country road course, taking them past Champneys Springs, through Heather via Swepstone, and heading towards Packington again after visiting Normanton Le Heath. 
The roads were lined with volunteers from Ivanhoe Runners, Conkers parkrun and Ashby Castle Rotary, cheering on the runners who join the race from all four corners of UK. Medical cover was managed by Leicestershire Search and Rescue.
After completing the 2 lap course, the runners headed back towards Ashby before crossing the finish line on the Bath Grounds, earning their special edition Ashby 20 famous hoodie, orange this year. Ivanhoe Runner, Abigail Halcarz came in at 2:07:53, taking first female place, whilst Daniel Bagley, Mansfield Harriers, finished in 1:47:36 as first place male.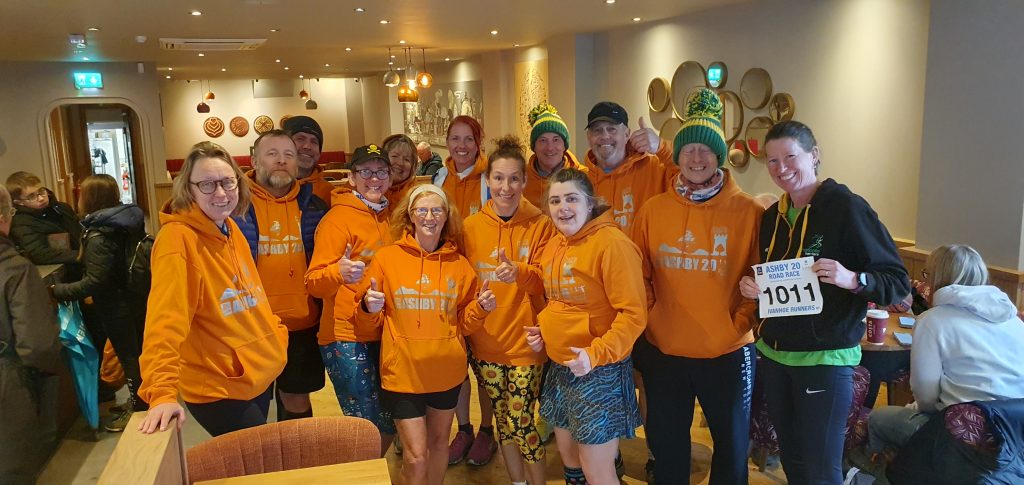 As aways runners all had their individual challenges and stories, some to beat their time, others simply to complete the distance. Many ran for their chosen charity with Wishes 4 Kids, Hospice Hope, and Teenage Cancer Trust all benefiting. The latter saw 3 Aldi employees running as Cuthbert the caterpillar,  in preparation for the London Marathon: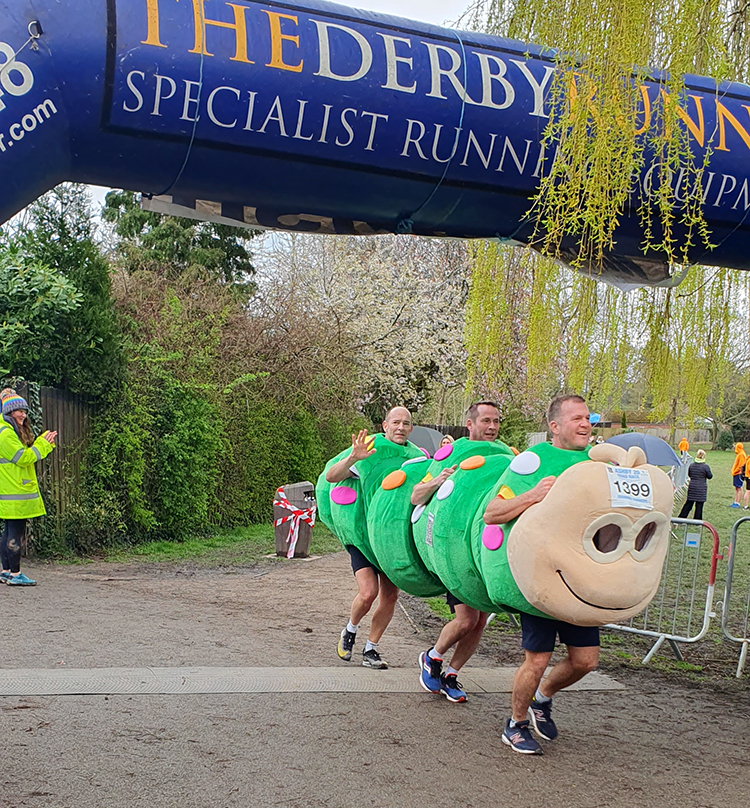 Earlier, on the Bath Grounds, around 100 children took part in two separate fun runs, organised by Ivanhoe Robins each being twice around the perimeter of the Bath Grounds. This was the first time since the pandemic, and each child earned a fabulous medal to show off to their friends and family.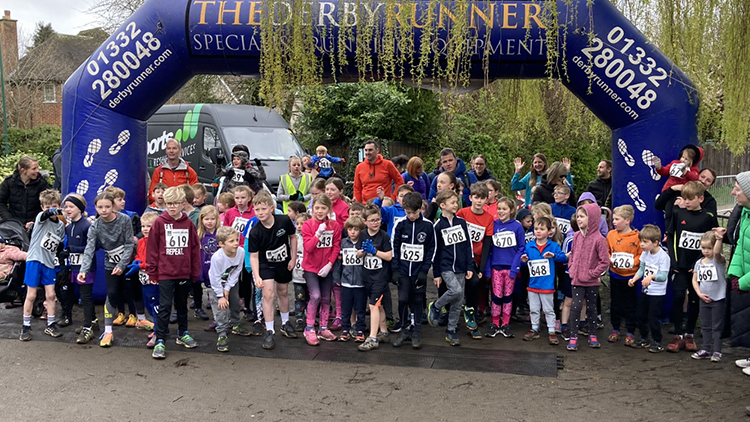 Richard Bebbington, the Race Director said, "Each year ceases to amaze me. Despite the early wet conditions, all the runners eagerly awaited the start on Upper Packington Road, Ashby, whilst volunteers wrapped up well to support the athletes. As always their feedback was simply amazing. It really is an absolute pleasure to be part of Ivanhoe Runners who spend hours of their own time to put on such a well-reputed race, with participants from throughout the UK. Many thanks to all our volunteers,  the runners, our sponsors, and most importantly the support from the local community and Packington village".
Preparations are already in place for next years event, which takes place on Sunday 17th March 2024. Follow us on Facebook, and on our website
Richard Bebbington, Race Director, Aldi Ashby 20