Packington Post is asking YOU to consider being the Voice of your Community, by becoming a Councillor next year.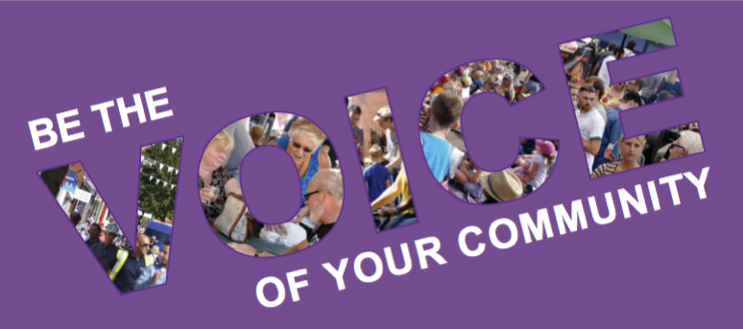 .
On Thursday 2nd May 2019, our village has the opportunity to elect 6 new councillors to serve on our Packington Parish Council. On the same day we also vote for District Councillors for North West Leicestershire District Council, NWLDC

Could one of the Councillors be YOU?

---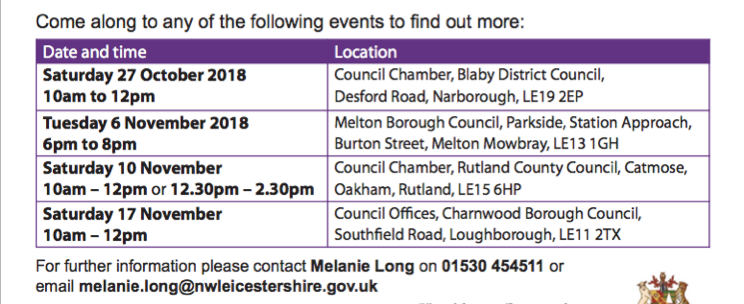 .
To help you consider better, there are the following information events:
Saturday 27 October 2018

10am to noon Council Chamber, Blaby District Council, Desford Road, Narborough, LE19 2EP
Tuesday 6 November
6pm to 8pm Melton Borough Council, Parkside, Station Approach, Burton Street, Melton Mowbray, LE13 1GH
Saturday 10 November
10am – noon, or 12.30pm – 2.30pm Council Chamber, Rutland County Council, Catmose, Oakham, Rutland, LE15 6HP
Saturday 17 November 2018
10am – noon Council Offices, Charnwood Borough Council, Southfield, Road, Loughborough, LE11 2TX
---
Our 6-member Parish Council controls a tax-precept budget of £25,000, plus grants from a solar farm fund, and two village charities. Planning applications for the village are first scrutinised by the parish councillors. The council employs a clerk, meets once a month on the first Tuesday, and holds an Annual meeting.
It could be valuable for someone new to sit on or lead our Parish Council, perhaps to bring a fresh viewpoint to this important body. How do YOU feel?

You can learn more about our Parish Council on their website, and more about the forthcoming information events described above from NWLDC Electoral Services – Contact Melanie Long by telephone: 01530 454 511, or by email: melanie.long@nwleicestershire.gov.uk